PATIENT VISITS MEDICAL RECORDS COURT DOCUMENTS INTERVIEWS FOCUS GROUPS MEETINGS CONFERENCE CALLS AND MORE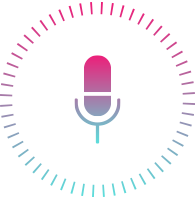 VERSATILE. CREATIVE. RECOGNIZED
Welcome to New York City Transcription,
Preserve your recordings, word by word.
New York City Transcription is here for all transcript needs. No matter the size of the project, we can help you get it done on time and within budget limitations. Our talented team of transcribers has diverse backgrounds in different fields such as psychology, engineering and linguistics. Combined with their expertise in data gathering technology and customer service, our staff will ensure that every detail is covered!
We're a group full of experts who pride themselves on providing quality services no matter what task they take upon themselves to complete – from defining a client's requirements to comprehending available options before setting things up. Hence, success becomes inevitable beforehand by dividing them into jobs that are allocated based on skillsets/availability.
With 17 years of real-world industry expertise, no one can compete with us. From individuals/businesses to government agencies or medical practices – we got what it takes. If needed, we can provide a transcript in any format: audio file recording (from interviews), video recordings (medical conferences), and printed documents such as court transcripts.
We're ready to show you why we're better than any other transcribing service out there.
100% NATIVE ENGLISH SPEAKERS
Each project is handled by a vetted and competent team from the United States. In addition, as required, we establish comprehensive quality control methods.
We will always provide you with the formatting that you specify for your data. Your dedicated customer service representative is there to handle all of your orders, so don't hesitate to call!
INDIVIDUAL PROJECT STRATEGIES
Calling New York City Transcription is the best thing you can do for your project! We know how to handle it with a custom solution that's perfect for our customers. 
Transcription Services in New York City
We can accomplish a great deal,
When we work together.
New York City TRANSCRIPTION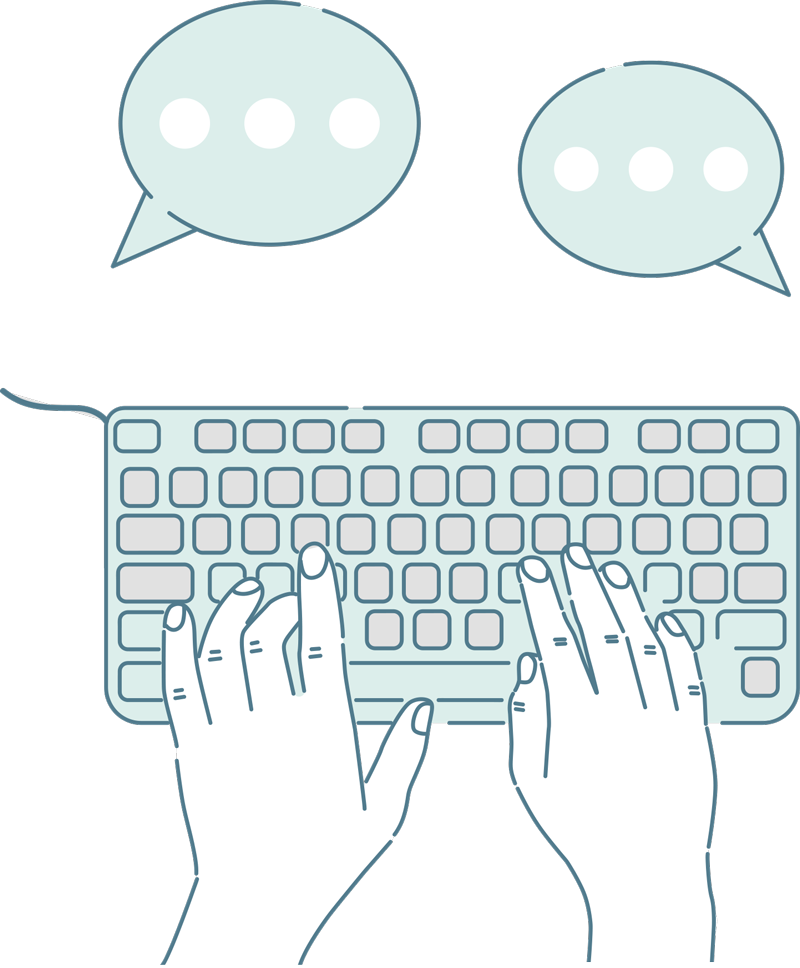 WE CAN MEET ALL OF YOUR REQUIREMENTS
With a diverse range of services and expertise, we are the go-to for any audio needs. We offer interviews with industry professionals who specialize in medical and legal fields to publishing podcasts! Click here to see the various industry sectors that our transcription services cover.
FORGET ABROAD SUBCONTRACTING
You don't need to worry about the quality of your translated content with our professional team. US-based transcribers will proofread your files, so you can be sure that accuracy is one thing they'll never miss on!
CONSISTENT RESULTS YOU CAN TRUST
With our triple pass inspection, your company will never have to worry about errors again. With this process in place, you can be sure that every employee can sign off on their work and correct any mistakes before it reaches customers!
NO MORE WAITING AND DELAYS
We know how valuable your time is, which is why we work hard to provide high-quality translations that will be delivered on the specified day and time, typically within 24-48 hours.
REASONABLE COSTS
The number of words in your record is automatically recorded when you upload your document for translation. With New York City Transcription, you will know the cost before purchasing. The reasonable expenses are incurred by us when carrying out further audits under contract.
AVAILABLE 24 HOURS A DAY
We're always available to help you 24/7. We've got a team of experts ready and waiting in case something comes up at any time.
New York City MEDICAL TRANSCRIPTION
REMOTE HELP JUST FOR YOU
Being a physician requires one to be dedicated and committed. This is because even though they may have an assistant with them, it doesn't make up for the time that would otherwise go into filling out paperwork on their behalf.
With Remote Scribe assistance, physicians are able to stay focused solely on patients rather than wasting any precious moments of their day at work doing something other than what's important- caring for people.
OPTIMIZED FOR EHR
Remote Scribe is almost like having a real-life medical transcriptionist in your office, but with the added perk of being able to interact and ask questions while typing.
Remote Scribe is an ingenious solution for those looking to reduce their EHR administrative burden and improve patient care quality by providing more personal attention from staff members.
ADAPTABLE TO YOUR SCHEDULES
Remote Scribe understands that different providers have unique needs. With our flexible, personalized approach to documentation services, we can provide you with the necessary tools for success in today's ever-changing environment.
Remote Scribe takes pride in understanding and meeting each provider's specific requirements of daily work life – whether it be through a web portal or real-time typing technology on mobile devices like tablets and smartphones!
ADVANCED SECURITY
Remote Scribe is HIPAA-compliant and able to record the interaction between doctors and patients. Recorded data is stored on enterprise servers for easy access in case of an audit or legal inquiry.
SAML is an authentication protocol that provides a unified way to log in across SaaS apps. It simplifies the process for users and providers alike while giving you more control over your user management.
A RISK-FREE TRIAL IS AVAILABLE!
With our automatic software, your recordings automatically transcribe themselves into text format, saving you precious time. Try it 30 days free!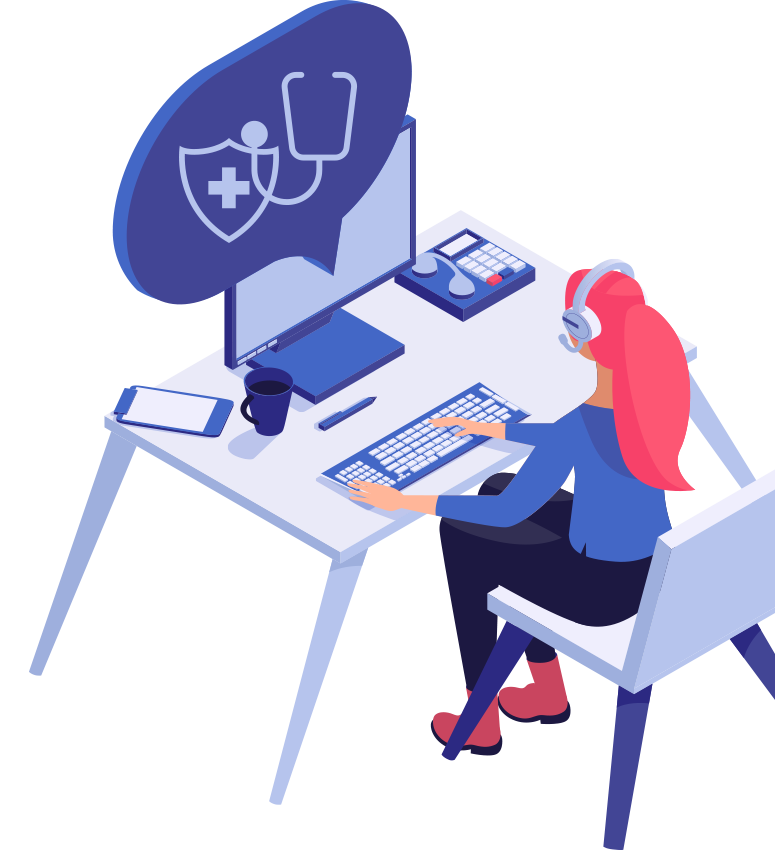 FREE GUIDE FOR MEDICAL PROVIDERS: NAVIGATING DOCUMENTATION SOLUTIONS
"The turnaround time is phenomenal. The staff are friendly, courteous, and are quick to respond to any issues you may have. I highly, highly recommend this company for any of your transcription needs."
Cindy W.
Medical Secretary
Berkshire Orthopedic Associates
★★★★★
"They have excellent customer service! I highly recommend them! We have been using their service since 2005!! I would give them a five star review for impeccable service."
Suzanne B.
Office Manager
Physicians Medical Rehabilitation Associates
★★★★★
"We have been working with Princeton Transcription* for a few years. Princeton is our first choice for all of our transcription needs. Their quality of work and quick turnaround time is perfect for our needs. We are very happy working with Princeton!"
Marisa K.
Project Logistics Manager
Human Factors MD
*Princeton Transcription (PTI) is our parent company.
★★★★★
"Coordinated Medical Network has been doing business with PTI* for 15 years. We have always been very pleased with their services. They always go the extra mile for us and are very pleasant to work with."
Coordinated Medical Network
*Princeton Transcription (PTI) is our parent company.
★★★★★
"Princeton Transcription, Inc.* is a solid transcription service that delivers accurate results with an excellent price. Turnaround times are superfast and the account managers are incredibly professional. Highly recommended!"
Heather H.
Office Manager
Donald R. Counts, M.D.
*Princeton Transcription (PTI) is our parent company.
★★★★★
"As a customer of Princeton* well over 12 years I can tell you for sure there isn't anyone out there better. I have been in the medical field for 35 years and have utilized many companies, this one is top notch. You can't go wrong with this company. I have nothing but respect for the way they run their business."
Kim S.
Office Manager
Stuart J. Gordon, M.D.
*Princeton Transcription (PTI) is our parent company.
★★★★★
"We have used Princeton Transcription for many years. They have spoiled us for any other service. They provide timely turn-around; are competent and efficient- always willing to work with us to make sure we have what we need, when we need it. I highly recommend their services."
Terry Murillo
Practice Coordinator
North Atlanta Pulmonary & Sleep Specialists
*Princeton Transcription (PTI) is our parent company.
★★★★★
"We have been using Princeton for a few years now. They are reliable, their transcription is accurate, and their turnaround time is excellent. If there's an issue, they are always willing to resolve it, or help with it, depending on the situation. I would highly recommend them to anyone looking for a reputable, dependable transcription service."
Melanie Cellini
Dr. Jeffrey D. Gaber & Associates, PA
*Princeton Transcription (PTI) is our parent company.
★★★★★
It's time to finish those last-minute transcription tasks!
Let's get started.
For all of your form requests, we are available 24/7. If you require immediate assistance or already have an account, call 347-378-1506. Thank you!